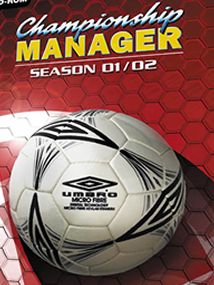 Hi guys!
Tired by your team that is not able to make any decent effort to win a game and a respectable place in the league table?
Ok, no problem; today you will be able to change the fate of your favourite squad!
Eidos is giving for free Championship Manager 01/02, the latest v3 version of the best football manager game ever!
The CM0102 team made "Football Manager 2009" last year and "Football Manager Live", born on January 23th; both of two published by Sega.
In my opinion this game is really really good; it is not so complicated and you can enjoy a lot.
It's working on Windows XP and you can install the 2008 data (please download them here in order to update to the this season.
I remember when, during an important relegation match between Brescia (my team) and Fiorentina, I was winning with the score 2 goals to 1; at minute 75th, Fernando Torres went to the field. He made two shots in the last 10 minutes and I lost 2-3.
The match was really exciting even if I lost and, at the end of the league, I was relegated but I really really enjoyed!
Football cheers and go Juventus!
Marco